Managed Dedicated Server
Dedicated server hosting, which is also known as cloud server hosting, is a kind of virtual server hosting service, which allows a client to lease the entire server without having to share with anyone. Some hosting companies provide administration of dedicated servers as an add-on service, while MicroSky offers virtual server hosting and administration of Dedicated Server together. As a managed dedicated server hosting provider, we utilize the latest security measures to ensure the safety of the data stored on the server's network. We also deploy various software programs for scanning networks and systems for obtrusive invaders, hackers, spammers, and other harmful viruses such as Trojans, crashers, and worms. MicroSky uses several different kinds of software for the security protection and management of our virtual server hosting.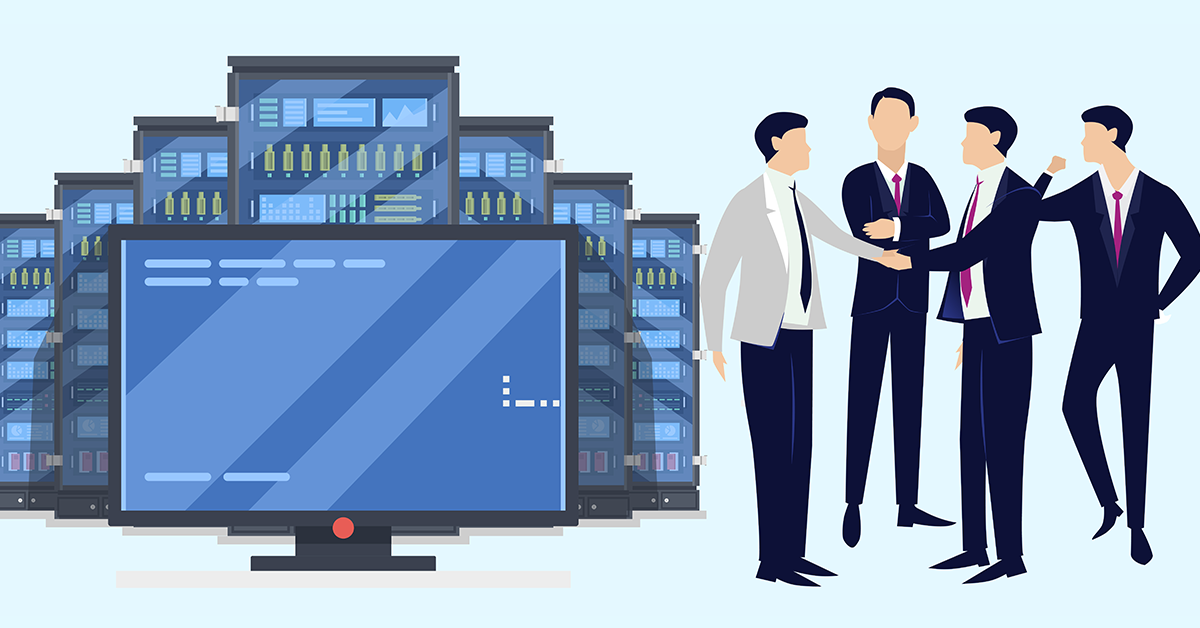 Linux and Windows Managed Dedicated Server:
Linux and Windows dedicated servers, offer a command line or graphical user interface to navigate the server. Popular server roles such as Active Directory, Web Hosting, Application Hosting, and many others can be installed, configured, and managed by MicroSky's support team so your server starts and stays at peak performance. Dedicated servers are the best choice for virtual server hosting and allow large workloads and bandwidth from the start. Linux and Windows dedicated servers carry some great features such as having multiple numbers of simultaneous remote logins. In addition popular software platforms can run at blazing speeds.
This virtual server hosting has an advantage of selecting and choosing the operating system. A dedicated server is also popularly known as a managed dedicated server. It is a defined type of internet hosting that serves a useful purpose. It is the real backbone of the fast processing data of the website. This is much better than shared server as it has many shortcomings. It will allow you to install several data applications on your website. You can even personalize both software and hardware of your server to meet any need instantly.
The best part of this dedicated hosting is that when you buy a server, the hosting company will provide full network connectivity along with some other routing device as an added advantage. If you require a huge space with bandwidth, then dedicated hosting is the only option for you. Moreover, with virtual server hosting, you will have the option to fit any required software whenever you want, and thus this will result in a high flexibility.
A dedicated server allows you full administrative access through which you can take up the task of maintenance and the overall security of the server. You will also come to know about the technical aspects of this hosting server. However, if you don't have the much technical knowledge, then make it sure that you have an expert technician who can take proper care of various administrative aspects of the site.
MicroSky Dedicated Server Hosting
If you are a company that is looking to contract out its dedicated server hosting, you have come to the right place! MicroSky's exceptionally skilled Cloud server hosting team can not only implement your dedicated server hosting, but can also fully manage it for you. On the other hand, if you are a company that is just trying to take advantage of the cost savings associated with dedicated server hosting we can help you as well!
If you would like to host your business on a secured managed dedicated server, then MicroSky's dedicated server hosting is the best option. Cloud server hosting provides huge flexibility to the webmaster. The webmaster can have complete control over the server and the client can successfully have complete control over the various functions of websites.
Some of the big companies will find this Cloud server hosting is quite easy to use and handy. With dedicated server hosting, you can get high uptime, with 99.9% availability. You can connect to the server in just a few minutes. Using a Cloud server hosting yields many benefits, like easily installing the software you want and customizing the server according to your requirements.
It is so important to hire a dedicated server hosting company to enable all these processes for you and keep your business up and running without hassle.
Give us a call today to discuss your dedicated server hosting strategy!
Get in touch
Whether it be phone, email, or in person, we are always here to help. Call us or simply fill out the contact form to get started.
MICROSKY MANAGED SERVICES, INC.
OFFICE HOURS – APPOINTMENT ONLY
Monday – Sunday | 8:00AM – 8:00PM

After Hours Support (Website/Email)

Monday – Sunday | 8:00PM – 8:00AM