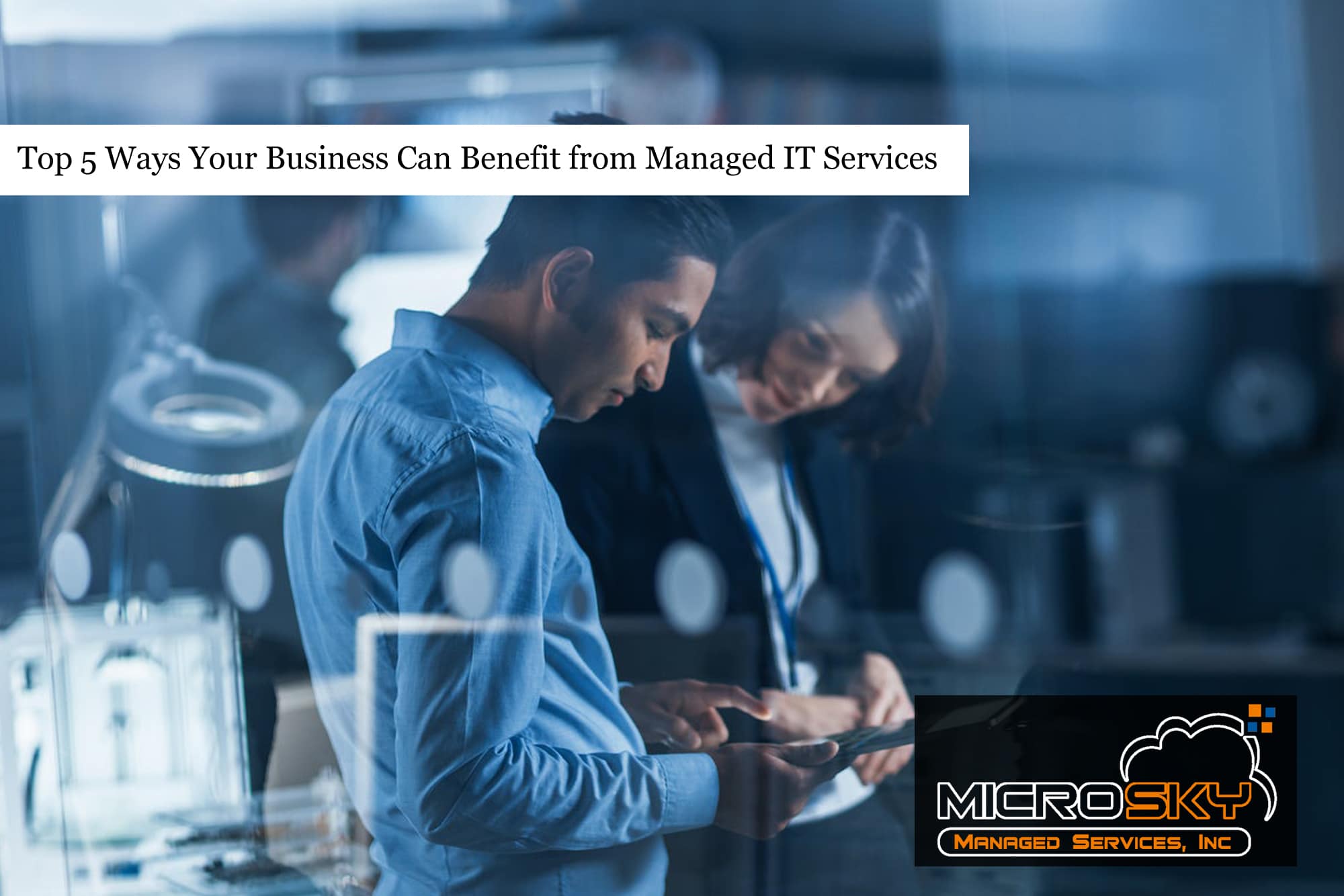 As a business owner, you know how important it is to keep your data secure, and your systems are running smoothly. But the number of things that can go wrong – or be exploited by nefarious outsiders – is constantly increasing. That's why managed IT services are so critical for small businesses. 
To ensure that your business's online presence runs as efficiently as possible, you need a comprehensive approach to technology management. This blog post will cover five ways managed service providers can help you achieve your tech goals with minimal hassle and maximum security! 
How IT Managed Services May Help Your Company
Here are why IT managed services are so essential for small businesses :
#1. A True Collaborator In The Sharing of IT Responsibilities & Liabilities
A managed service provider is a company that takes on the responsibility of providing contracted IT services and analyzing, measuring, and optimizing their operations. These partners can be an irreplaceable catalyst for organizational growth. They assume leadership roles in managing your internal technology department by minimizing risks while improving efficiency with streamlined processes to spur a positive culture within an organization.
The primary goal of managed services is to ensure that your company's data and systems are secure. Managed services providers offer a full slate of IT support, from securing physical hardware to protecting data against cyberthreats.
#2. Operational Expenses & Cost Control
Your technology is constantly changing. If you're not ready for managed services, then your IT needs will require an initial investment that's easy to predict and manage with monthly payments–just like any other expenses! For example, reduced licensing costs due to new software updates; fewer service orders because of preventive maintenance schedules carried out automatically by our remote techs through their 24/7 monitoring system (no more waiting around at #4 wall socket). It also eliminates those pesky consultants who charge sky-high hourly rates anyway but offer little value in return.
In addition to avoiding IT-related costs, you'll also have access to a team of professionals who can help you make tough technology decisions. Managed services providers employ a full range of its pros, including security analysts and cloud specialists. By outsourcing IT upkeep and hiring a managed service provider, companies avoid the risks associated with managing an in-house IT department.
#3. Security & Data Protection
As you grow, your need for security increases exponentially. A managed service provider can help you take advantage of technology updates by combining the best of both worlds–upgrade when needed but don't pay monthly licensing fees unless necessary!
A managed service provider gives you complete visibility over all IT assets and software licenses in your company's network. With managed services, you can track everything from hardware inventory to software usage.
#4. Fast Access To Professional IT Solutions 24/7
To maintain a positive reputation with clients or other organizations, it is essential that they can trust you. Suppose they have any concerns regarding your company's IT team processing their data security and information. In that case, there will most likely not be a business working together due partly to regulations compliance changes making things too challenging for everyone involved. Especially those tasked with managing these matters on behalf of companies looking into managed services instead, which helps keep everything safe without requiring significant time commitments!
We understand the pain of having an IT issue on a Sunday night or during off business hours – it's simply not suitable for morale! That's why our managed service providers offer access to professional technology solutions anytime, anywhere. They aim to ensure no time is wasted, allowing you access to IT solutions when you need them most. Just give us a call on the weekend any day after 5 PM for an appointment with our local Managed Services partner in your area!
#5. Lowering Your Risk
One of the benefits that managed IT services can provide you with is security. Security service providers are becoming more like managed service providers to be able to offer a complete solution. They include people who take care of your endpoint protection to cyberspace, where there are thousands of threats waiting for you. The defense system needs constant review and updates when necessary to deal with zero-day vulnerabilities such as ransomware.
Risk is an unfortunate part of doing business. One way to reduce your risk is to work with an IT management company that offers security services, like MSSPs. An MSSP will monitor for threats 24/7 and update your systems with the most up-to-date protection, giving you one less thing to worry about.
If you're ready to grow your business and improve how it operates, then hiring a managed IT service provider may be just what you need. We at Microsky MS can help with all of your technology needs, from 24/7 monitoring for system outages to securing against malware threats online. And since we specialize in small businesses like yours, our rates are much lower than other providers who don't understand how budgets work! Call us today at 718-672-2177 if this sounds good to you!