Remote Monitoring and Management
Managed IT Services Custom Tailored for You
MicroSky's Remote Monitoring and Management (RMM)
MicroSky's Remote Monitoring and Management (RMM) ensures that your IT environment is working at its full potential and can run uninterrupted. The key difference between us and a "Break-fix" IT provider is monitoring your systems 24×7 and taking actions before any problem arises. This protects your business from minor threats as we monitor processes like operating system, security updates, antivirus, and system tuning. Our RMM software runs multiple system checks every day. It becomes our job to monitor, manage and secure your IT infrastructure so you can focus on your business.
With more businesses choosing Managed IT Services providers over traditional services, you first need to understand what exactly is a Managed IT service provider and why you should choose MicroSky.
To understand the concept of Managed IT services, we first need to look at where it all started. Imagine the time when Managed IT Services was only available to the Fortune 500 Companies; whenever a SME faced a technical issue, they called their local IT guy or they already have an in house technician who did not have the adequate skills to maintain the entire IT infrastructure. As a business, every second counts and a system breakdown could start costing you by the seconds.
Now, think about your local IT guy, you call them whenever you have a glitch or breakdown in your system and they came to the scene hopefully on time. Every IT environment is unique and they need time just to get familiar to your setup. Fixing the issue is another story. This procedure evolved when IT companies started periodical on-site visits to check the health and stability of your network, running system reviews and charge businesses by the hour.
The focus was to get a hint of any imminent break down of the network and try to fix it before it occurs. It was inconvenient because they would have no idea of what is happening to your infrastructure once they leave the premises. Then they get a call from their customer with a troubleshoot request.
With the gradual development of hardware and software and more businesses struggling to get the proper service they require; the age of Managed IT Services came to be. Remote Monitoring and Management (RMM) is the most efficient process to manage any IT infrastructure.
Why you need Remote Monitoring and Management (RMM):
Using RMM software, MicroSky can monitor your entire network in real time and have protocols to trigger an alarm whenever your desktop, laptop, servers or networks are prompting irregular activities. This can help fix an error before it occurs and minimize a system downtime.
Managing updates, patches, and running system checks can prevent an IT issue and help a business focus on its goal uninterrupted. RMM software is responsible for making sure everything runs accordingly.
If an error occurs, with RMM tools, our support team can connect to your system in minutes rather than trying to schedule an appointment and wait for a random technician to show.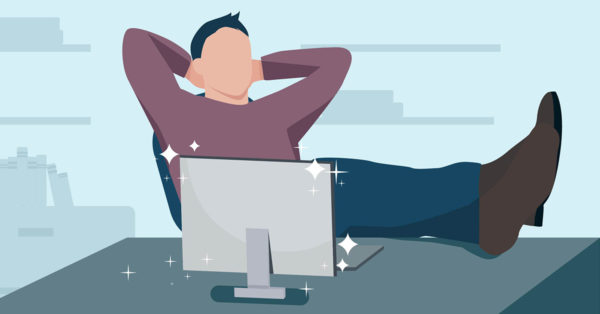 Benefits of Remote Monitoring and Management with MicroSky
Seamless Business Operations and Efficiency
Access to Expertise and Latest Technological Insights
Benefits of Remote Monitoring and Management with MicroSky
Ransomware, virus or natural disaster could result in data loss, which can be crippling for a business. Implementing a solid data backup plan for all your business data and the ability to restore all of it is a must for all Managed IT Service provider.
The greatest advantage of having MicroSky as your managed IT service provider is fixing a problem before they have a negative impact on your business and your life. A well serviced proactive IT infrastructure that provides Remote monitoring and management always performs better and could also reduce your IT management cost significantly. RMM Its efficient, cost effective, simple and the best solution that your business deserves.
Seamless Business Operations and Efficiency
In today's hyper-connected world, downtime isn't just an inconvenience; it's a potential catastrophe. Every minute your systems are down could translate to financial losses, disgruntled customers, and missed opportunities. With Remote Monitoring and Management (RMM), potential issues are identified and resolved in real-time, ensuring your business continues to run smoothly. 
MicroSky's vigilant RMM services mean that you no longer have to be reactive; instead, you can operate in a proactive environment where potential hitches are resolved before they escalate, ensuring maximum uptime and productivity for your enterprise.
Access to Expertise and Latest Technological Insights
We not only provide you with real-time oversight of your IT systems, but also ensure you're always connected to the forefront of technological expertise. Our dedicated team continuously stays updated with the latest advancements, ensuring your systems are not only operational but also optimized and secure. With MicroSky's RMM solutions, you're not just getting a service; you're gaining a strategic partner committed to propelling your business with the most current tech insights available. 
In today's fast-paced digital landscape, the gap between minor technical hiccups and significant operational disruptions has narrowed. Every moment your systems are down, you risk revenue, reputation, and customer trust.
MicroSky's Remote Monitoring and Management (RMM) services step in as a shield, defending against these potential pitfalls. We vigilantly monitor, respond to, and resolve issues before they escalate, ensuring your operations remain smooth and unimpeded.
Behind the scenes of every successful business operation is a robust IT system, one that requires silent but constant monitoring. Think of MicroSky's RMM services as your silent sentinel, tirelessly keeping watch over your IT infrastructure.
We continually analyze system health, preempting potential threats and vulnerabilities. By choosing MicroSky, you're ensuring that your business remains robust and resilient in a volatile digital world.
Addressing IT issues after they arise is no longer an effective strategy. With the increasing sophistication of cyber threats and the intricate nature of modern IT infrastructures, a reactive approach could spell disaster.
MicroSky's RMM is designed to be proactive. By continuously overseeing and anticipating issues, we ensure the optimal health of your IT assets, leading to streamlined operations, reduced downtime, and significant cost savings.
Subscribe To Our
Newsletter
Don't miss out on the latest news, updates, and exclusive offers from MicroSky. Subscribe to our newsletter and get the best of our content delivered straight to your inbox.