Onsite Support / Computer Repair Services
Managed IT Services Custom Tailored for You
More than just a Computer Repair Company
For the success of every computer related business, there should be skilled technicians to deal with problems that arise. Technical difficulties are the major problem in computer related businesses. Solutions to these difficulties require technicians who are skilled in computer technical support services that can perform on site computer repair. 
MicroSky is a computer repair company with years of experience and expertise in PC repair services. Our computer laptop repair technicians are the best at providing technical support services and can fix all the your computer related problems at any time. They are also very experienced in data recovery and backup, which ensuring data safety. Our computer technical support services are offered 24/7 online.
MicroSky offers home and onsite computer repair services. With more and more updates on hardware and software, it can be difficult to stay up to date. Computer laptop repair has become more common, but the biggest obstacle is figuring out if the problem is in the hardware or the software of the system. 
MicroSky's PC repair services are quick to figure out and remove any problems ; our trained computer laptop repair team can also balance the diagnosis on both platforms. We provide support for all hardware troubleshoot and all sorts of hardware upgrades. We also monitor health checks and run system diagnosis on all components when performing PC repair services. 
Sometimes the problem can be with the operating system or that an application ran into a glitch. Using computer laptop repair, we can provide full system tuning and optimization and remove any virus or malware threats.
The on site computer repair technicians are available to offer these computer technical support services conveniently. On site computer repair is a services that MicroSky offers to all customers.
Our technicians are available with 100 percent assurance of quality computer technical support service. Our highly trained computer laptop repair experts provide on site computer repair in a timely and professional manner. To succeed in every business your computer should be in good condition and functioning normally.
In case of any problems, MicroSky is a computer repair company that is only a call away. On site computer repair can be provided quick and timely, leaving little to no computer downtime. By using our PC repair services, we take it upon us to make sure that your computer is working perfect on stable hardware and an optimized software, allowing for the best experience possible, whether it be a Windows or a Mac.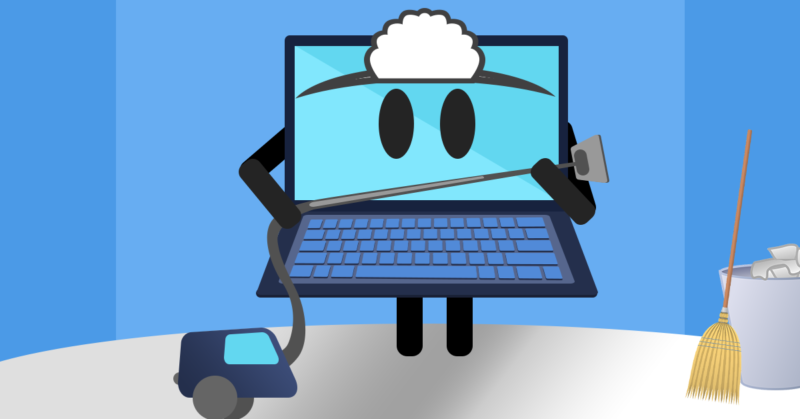 Immediate Hands-On Support
MicroSky prides itself on offering unparalleled onsite support and computer repair services. When remote troubleshooting just won't cut it, our team of experts will be right at your doorstep, ensuring your systems are up and running in no time. Our hands-on approach ensures quick diagnostics and effective solutions, minimizing downtime and maximizing productivity.
With MicroSky, you receive a consistent level of high-quality service every time. Our trained professionals are dedicated to understanding the nuances of your system, ensuring tailored solutions that address the root of the problem, and not just the symptoms.
Your Neighborhood Tech Allies
Serving the community with top-tier computer repair services, MicroSky is the go-to choice for businesses and individuals alike. Our local technicians are well-versed in tackling a range of technical issues, from hardware malfunctions to software glitches. Choose local, choose expertise, choose MicroSky for all your onsite computer repair needs.
MicroSky has not only served but also fostered strong ties within the community. As your neighborhood tech allies, we understand the importance of trust. That's why we're transparent, upfront, and always prioritize your best interests, building a foundation of trust and reliability.
Fast Response, Faster Fixes
Time is of the essence when technical disruptions strike. MicroSky's onsite support is not just about quality but also rapid response. Our team is geared to respond promptly, ensuring that your operations face minimal hiccups. With our swift onsite solutions, you're not just getting a service; you're investing in uninterrupted workflow.
But it's not just about mending what's broken. We look beyond immediate repairs to optimize your system for the future. Through preventive measures and expert advice, we ensure that your technical infrastructure is not only fixed but fortified against future challenges.
When intricate tech challenges arise, MicroSky's onsite support brings you face-to-face with solutions. By physically examining and rectifying system anomalies, we ensure comprehensive troubleshooting. 
With hands-on expertise, we dive deep, identifying and rectifying even the most elusive of issues, guaranteeing that every tech hurdle is addressed at its core.
MicroSky recognizes the urgency of onsite computer repairs. Our experts arrive promptly, equipped with tools and expertise to get your systems operational.
We don't just fix the current problem; our proactive approach anticipates potential challenges, providing insights and actions to prevent future disruptions.
Beyond mere fixes, MicroSky's onsite computer repair services offer a holistic approach to hardware health. We don't just patch things up; we ensure your entire system is optimized for peak performance.
Our tech assurance promises longevity, reliability, and peace of mind in your digital endeavors.
Subscribe To Our
Newsletter
Don't miss out on the latest news, updates, and exclusive offers from MicroSky. Subscribe to our newsletter and get the best of our content delivered straight to your inbox.