Managed IT Services Custom Tailored for You
Data Recovery Services

New York
In this digital era most people, businesses, and companies store their information on computers and servers. So what happens when they malfunctions and you are unable to access your data? The good news is that there is a solution to recovering all your critical data in data loss situation. All you have to do is contact a data recovery specialist, like MicroSky, for our NYC Data Recovery Services. We are experts in the field of data recovery. We take pride in offering reliable, secure and professional services, while using advanced technology and a team of devoted and experienced engineers.
Our data recovery specialist team are available 24 hours 7 days a week because we know that time is critical when important data needs to be recovered. The mission is to provide you with the fastest, reliable and secure data recovery. What is Data Recovery? Data recovery is the process of trying to retrieve data from storage Medias, which are no longer accessible through the normal channels. Data loss disasters can be caused by accidentally formatting a hard drive, deleting accidentally, windows reinstallation, and other unexpected ways. Some more severe cases may be caused by water damage, burned hard drive, data corruption, deleted file recovery, crashed hard drives, broken hard drives, viruses and electrical surges.
MicroSky has a recovery lab that provides an extensive list of services, including:
Who benefits from our Data Recovery Lab?
MicroSky provides reliable Data Recovery NYC Services for educational institutions, large and small businesses corporations, Government agencies, residences, individuals, commercial and private offices, banks, Law firms, etc.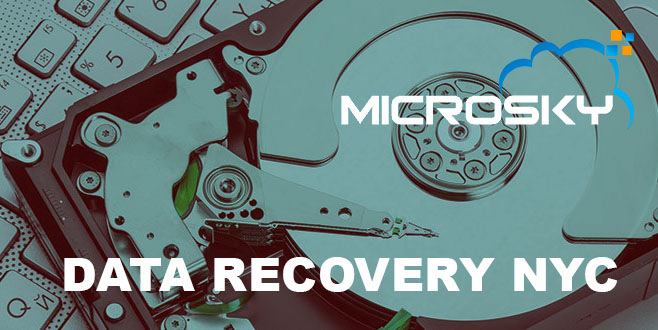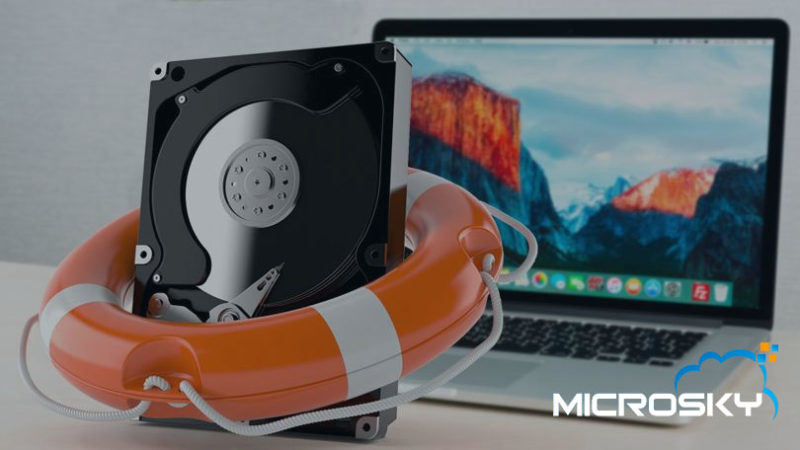 Hard Drive Recovery/Data Recovery Process
The following are the steps to get your system in the data recovery lab: 
1. Submit email form or call After contacting us you will be given a ticket for you to drop your device at NYC secure location. If you want to ship the device there are detailed package information on the platform. 
2. Evaluation Begins Any updates are updated on the customer's ticket and a phone call is issued for updates. We then give you a flat rate for the data recovery lab process. After authorization, the process begins and data is transferred into an external hard drive or on a secure web link. 
3. Get a price and turn around time. Every customer situation varies, therefore after a free evaluation, cost and time will be determined. 
4. Data Recovery completion When data recovery is complete, the data is packaged and mailed to the client.
Why choose MicroSky's
Data Recovery New York?
ISO Class 10 Clean Room for reliability SSL Encrypted Data for Privacy and Confidentiality – With all the data breaches and hacking going on, you should not risk your information. Choosing our Data Recovery Services NYC means that your data is encrypted for security and privacy. 
HIPAA Compliant – Want a company that handles your data with care? Well, there is none better and more trusted than MicroSky. We ensure that your data is safe and your privacy is protected. 
Experience – MicroSky's data recovery specialist has more than a decade of experience in data recovery. Our success over these years is evident from the large number of satisfied clients who trust us fully and our high success rate. 
Trained Experts – MicroSky's data recovery specialists have extensive knowledge of data recovery. Thinking that your data loss case is too complex? Don't worry, our data recovery specialists will use their skills to handle it with the best care. 
Free Data Recovery Evaluation – MicroSky offers a free evaluation, where our experts work in our data recovery lab to diagnose and recommend the steps to be taken. The free no obligation evaluation is the first step to our simple and satisfying process.
Outstanding Customer support – Talking to a rude customer care service is pretty annoying. Our customer care staff is friendly and trained to offer our clients the best services whenever you need them. 
Fastest Results – MicroSky aims at providing you with the fastest data recovery service nyc. Our reliable experts will work hard to ensure that your data is recovered in the shortest time possible. 
Frequent Updates – Having to wait with no clue on the progress of the recovery of your crucial data can be nerve wrecking. MicroSky's data recovery specialist provides continuous updates to keep you in the loop during the data recovery process. 
High Success Rate – Our high success rate is one of the most appealing factors. The high number of recurring customers also speaks volumes about MicroSky's capabilities and dependability. 
No Data / No Charge Policy – Paying for a process that did not bear fruits can feel like a rip-off. This is why we hold to the policy that if your data is not recovered then you have no reason to pay for such a service. 
MicroSky Data Recovery Costs An evaluation is the best way to estimate the costs because data recovery cases vary one from the other. Once the evaluation is done you will be issued with a flat rate quote. The following are the tiers that the recovery cost may fall into and are subject to evaluation: • TIER 1- The basic level which is the lowest priced. • TIER 2- More complex cases requiring more detailed work fall here. • TIER 3- Severe mechanical damage cases fall here.
Everyone Needs
Data Recovery
We all have important and valuable information stored on our Computers or Servers and the thought of losing it, without any hope of getting it back, is devastating. Following the simple steps of our Data Recovery process, you can rest assure in having a successful recovery. MicroSky offers Data Recovery Services NYC with trained data recovery specialist. We provide you with reliable quality services at a guaranteed fair price. Our flawless reputation makes us the company to turn to for your data recovery needs.
Subscribe To Our
Newsletter
Don't miss out on the latest news, updates, and exclusive offers from MicroSky. Subscribe to our newsletter and get the best of our content delivered straight to your inbox.