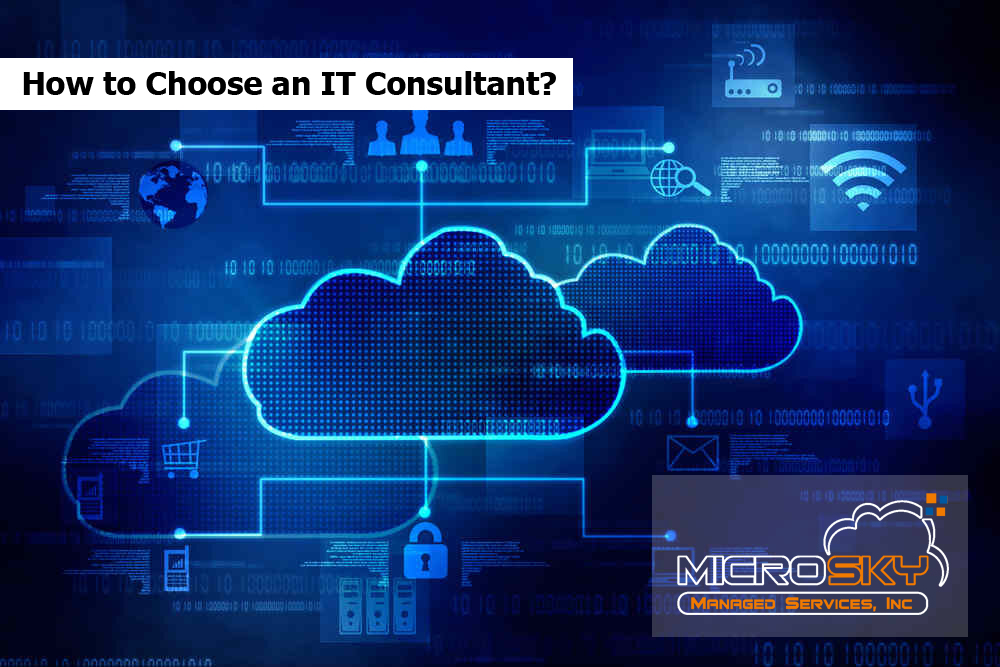 An IT consulting service is an individual or firm expert in a particular field who advises on efficient working methodologies in that field. These professionals are highly skilled consultants who give them the ability to provide detailed information about how to perform a particular process or application efficiently. IT consultants firms in NYC are usually hired by organizations for the sole purpose of implementing new methods and procedures in the IT industry for improving business. Some of the fields in which these consultants can be employed include Information Technology, Web Services, eCommerce Solutions, and Software Development. Generally, any of these professionals can become a consultant once they have completed their studies.
When it comes to hiring an IT consultant, you need someone who can help your business grow. You want a responsive and flexible company so they can provide the best service for your needs. With our team of experts, we are here to give you all the tools you need to succeed in today's competitive market. Here are some of the ways to select an IT consultant that will suit your business:
Expertise
This can include formal education, on-the-job training, and professional certifications, among other applicable background information. Expertise is a crucial factor in hiring decisions as it helps determine the nature of work done by an individual employee or contractor. However, deciding which type you require isn't always straightforward.
Experience
The experiences gained by an individual can help employers gain a measure of the employee's ability to adapt to changing company conditions and make difficult decisions under pressure. The IT consultant you hire should have years of direct experience in your field. For example, if you need a specialized website built, a professional who has worked with other similar projects would be the best candidate. This experience will also help you understand if they have encountered similar problems in past projects so they know what could happen at every stage of the process.
References
An excellent way to start your search for new IT consulting NYC companies is by checking their references. Even if they are fresh out of school, you should ensure that there has been some work experience in related fields or industries before hiring them. So it will be easier on both parties involved with the project at hand – especially since these people have already done most of what needs to build a quality website. It is beneficial to speak to references from past projects to confirm their skills and work ethic. This will also assist you in assessing whether or not they have been involved with any major web development project in the past so you can see if any improvements need to be made before signing them on as a permanent consultant for your company.
Fees
When you need an IT advisory from information technology consulting, your expectations about their fees must be clear from the start. You'll want to know what they offer and how much those services cost before being hired, so there aren't any surprises later down the line when billable hours have been spent on a project without receiving payment for them, in addition to charging per project-based retainer agreements or user subscriptions depending upon your needs and other purchases if necessary, which can be determined at the completion time of works or on a project-to-project basis.
Some IT consulting companies will estimate the entire project upfront, but others charge by the hour. Still, some might use a blended fee structure – an hourly rate supplemented with a fixed payment upon delivery of specific deliverables or milestones of milestones to ensure that the work is progressing promptly. In this case, you'll need to know how much these milestones include and any other fees along the way.
Availability
You want an IT consultant who will be available when needed, but limiting availability can also help focus your business efforts on a specific type of project or clientele. With this in mind, you should consider what you need from them and determine if they will be available to work with your company simultaneously as their other clients. If this is a problem for your business, it will affect how long and how much you pay them – so keep this in mind when choosing which IT consulting firms to approach.
If your business requires a flat-rate subscription, it's best to clearly state this expectation at the beginning of the engagement and what it entails for both parties. However, suppose you require only specific tasks and do not need their ongoing assistance or advice afterward. In that case, you may want to consider a per-hour retainer fee based upon a particular project.
Communication
Communication is key to any successful business. The IT consultant you are working with must have a good response time, as if they can't reach out quickly enough or take your call, there may be some problems on their end that need addressing before ours does something else wrong!
When you're expecting a quick response from a new IT consulting firm, then it's essential to know that they will be there when you need them. And this is why you should always check their availability before choosing which IT consulting company to work with.
In addition, the IT consultant should have good communication skills to explain how the project is going with little detail or insight into the project itself. So, if you are uncomfortable with how long it may take to fix a broken website, you should ask about their turnaround time in advance before hiring them for any future projects.
Portfolio
Even though they are technical professionals who provide IT consulting services, their work portfolio can give you a good idea of what they are capable of. While it may be full of IT consulting jargon, look at the types of projects they have completed. Does it seem like an appropriate fit for your business needs?
When looking at different portfolios, there are three things to consider:
The technologies that they use in previous projects

The problem-solving skills of the IT consultant

The languages they have used in previous projects
These are all important if you are unsure what will work for your company, but it's usually best to start small and test them out with simple projects before working on anything too complex.
Personality
While it may be challenging to figure out if you've got on well with an IT consultant before the project even begins, this is more important than any of the other items on this list.
It would help if you considered whether they are easy to work with and communicate their ideas that you both understand. However, it's also crucial that they maintain friendly communication while managing their time efficiently to deliver the project you need.
When assessing whether our business is likely to be a good fit for an IT consulting firm, it's helpful to think about how well we get on with them and if their work will meet your current needs. If you have any concerns with either of these, it's probably best to continue looking for an IT consulting firm that better suits your business and requirements.
Security
Our last consideration should be security: can we trust any potential IT Consulting Firms, and would they put the security of our company at risk? For example, you may want to avoid hiring anyone who hasn't passed all relevant security checks or hasn't been fully vetted.
With so many projects being hacked every day, it's crucial to have your IT consulting team running through company best practices to protect you against any potential ransomware attacks. Not only that, but they should also be checking for other vulnerabilities on your website so that you can always be sure to be secure against malicious attacks.
To avoid any security breaches, you should consider the IT consulting team's background and their ability to protect your website from any future cyberattacks. If they have experience in this area, it will make them a better fit for your business overall.
Microsky MS is the Best Managed IT Services in New York. We are a team of professionals with plenty of years of experience in designing and implementing robust enterprise-level solutions for various industries. With our expertise in cloud computing, data storage, databases, networking, security systems, and more. We can help your business grow to new heights by making sure you stay on top of technology trends that will impact your company's future success. Contact us today at 718-672-2177 or visit our website to schedule an appointment with one of our experts who will be happy to walk through how they can improve efficiency within your organization while saving money down the line too!