It is now evident as to why many companies and organizations are employing managed IT service providers. There are numerous reasons why this has increased. The article below shows some of the importance of managed IT services.
Focus on core objectives
Your IT needs grow at the same rate as that of your company. Therefore, this growth may bring may lead to your IT team's inability to handle your workload. This often leads to assigning your employees who have no IT know how to assist and distract them from their core objectives. By hiring a managed IT service provider, your employees are confident that your employees solely focus on the company's set goals and objectives.
Cost-effective
From a cost perspective, an MSP lowers the labor costs while eliminating the cost of training and hiring new IT personnel. You will never have to worry about an unexpected service cost because you have a service agreement tailored to handle your company's unique needs. Hiring an MSP eases the finance department's workload because they can quickly determine how much to allocate to the IT department.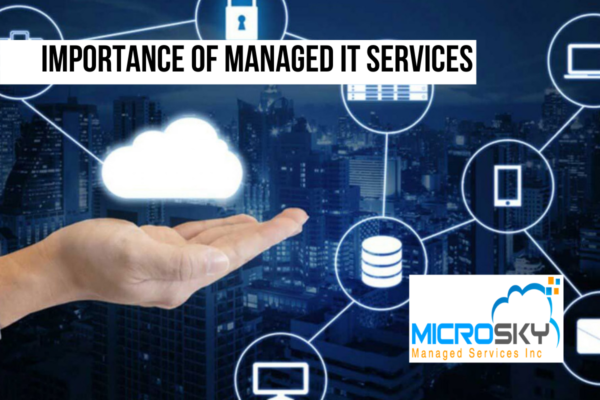 Data security improvement
An MSP firm is always updated on the latest technologies, and therefore you are sure that your company data is safe and secure. The MSP also teaches your IT team how to detect and prevent attacks on your system, and thus you are always safe. They also assist if you want to comply with the available data security regulations within your industry.
IT issue prevention
An MSP has skilled computer techs, and thus you can actively prevent the occurrence of IT problems repeatedly. This is because the experts utilize defensive techniques and software to prevent IT issues from disrupting your work. This, in return, ensure there is a smooth running of the company's activities daily without disruption.
24/7 service
By hiring an MSP, you do not have to worry about occasional check-ins because they ensure that your IT systems are running smoothly 24/7. Therefore, you can go to sleep with an assurance that everything IT-related is taken care of. Additionally, you are never alerted when there is a problem; instead, the MSP manager is notified, and you get to know when the problem has been solved.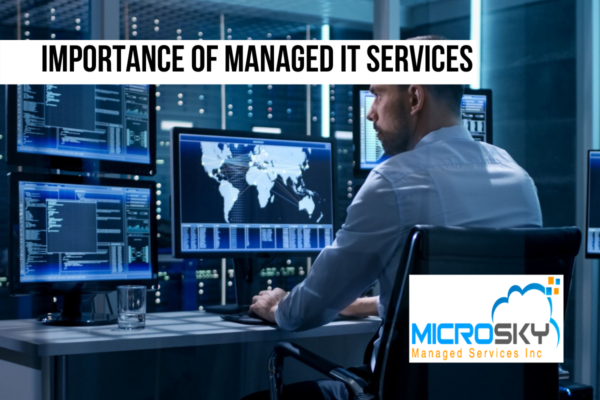 Maximize uptime
Uptime is defined as the time when your computer network is running. Therefore, it is advisable to hire an MSP if you always want your IT systems to run. The MSP is always alert to prevent disasters thanks to its business disaster recovery plan (BDR).
Security and data protection
By working with an MSP, you are sure that you are protected from external threats such as hackers. This is because they are aware of all the emerging trends and tricks that hackers are using. With the technologies that the MSP use, you are confident that your data and information are safe.
The above are some of the importance of a managed IT service provider and the reasons why it is your preferred route to have your IT information safe and secure.