Managed IT Services Custom Tailored for You
Remote IT Will Create Tech That Works for You
There are few things as frustrating as IT issues getting in the way of your work. Even the simplest of problems can break your flow, ruin your productivity, and waste your time.  IT should be working to boost your day instead of slowing you down.
Tripping up on a computer glitch can happen at any moment.  Working to fix one can take hours.  You might try a few steps that have worked before, ask a colleague for help, or try a web search to see what turns up.  All of these take time from you or your colleagues, and often make the original problem worse.
When you outsource your help desk, your IT problems become our IT problems.  We take charge of righting the ship to keep your tech on the right track.
Setting Up Your Business for Success
Many businesses try a break/fix model to deal with IT issues.  This means waiting for problems to happen before contacting IT to resolve them.  Break/fix adds costs and downtime to every IT issue as they happen.  To us, this makes it an unacceptable long-term solution for business.
The process of scheduling a mutually suitable time to visit, diagnosing the issue, and resolving every issue on a case-by-case basis is massively time-consuming.  Both IT technicians and in-house staff waste productive hours dealing with, often trivial, problems.
We think that time could be better spent building your business instead.
When you outsource your IT help desk, you get a custom service dedicated to resolving your issues fast.  Technicians with the knowledge and experience of years in IT can work without creating new problems or making the original issue worse.  In modern IT, knowledge and experience is the key to successful solutions.
Many of the issues we resolve on a day-to-day basis are problems we have seen many times before on many different systems.  IT is our business, and we know it very well.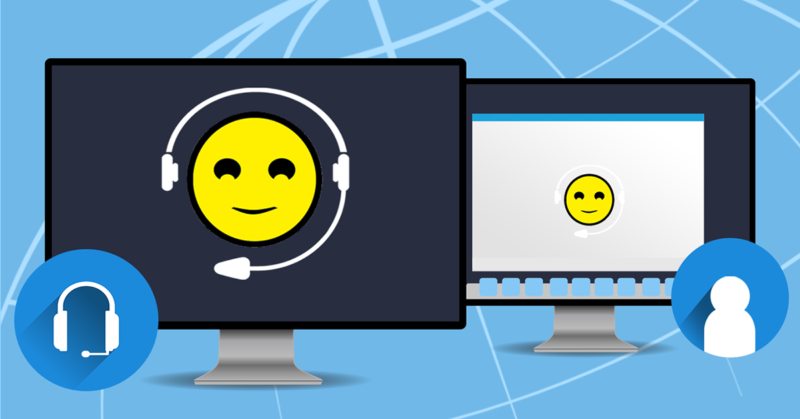 Outsourcing your IT means simply submitting a ticket to have issues taken care of.  Having your own help desk to rely on means having help available exactly when you need it.  Waiting on a local firm, or nearby technician to become available should be a thing of the past.
Queueing for an 'advisor', waiting on hold, and spelling out your problem over and over again is no fun for anyone.  There should be better ways your time can be spent.  There are certainly many ways firms can benefit more from ours.
Submitting an electronic ticket to resolve your issue is an easy, one step, process.  Detail the problem once, email the ticket, and you can return to your work.  We'll call you back to work on a solution when the timing best works for you.
To resolve system issues, diagnose, update, or maintain systems, we often log in remotely and take ownership of the problem personally.  We've found there is little advantage to wasting time asking staff to find menus, click on links, and tell us what they see. We get straight to the heart of the problem and fix it there and then.
Problems that tie up one or more machines for a long time can be scheduled for out-of-hours, holiday, or weekend fixes.  Large, system-wide updates or upgrades can be done remotely when they won't get in the way.
For staff, updates appear to happen without anyone around to see them.  You would be forgiven for thinking the IT is fixing itself.
Our golden rule is to make sure IT works for you, not the other way round.  If you are wasting staff hours on hold, arranging meetings just for your tech, or structuring your day around simple problem solving, your firm could be upgraded in a flash.
In the digital age, businesses require IT solutions that are innovative, yet feel personal and tailored to their unique needs. That's where our remote management expertise comes into play. Rather than employing a one-size-fits-all approach, we customize our interventions for each client, ensuring that every challenge is addressed with precision. While technology can be daunting and impersonal, our approach humanizes it, making it accessible and relatable.
When issues arise, we don't just throw tech lingo your way; we explain, guide, and ensure you're in the loop, all while handling the bulk of the problem on our end. Updates, patches, and system overhauls are executed with minimal disruption, letting you focus on what you do best: running your business. With our team at the helm, experience an IT partnership that feels less like a service and more like an extension of your own team.
In today's fast-paced business world, waiting is not an option. Our remote tech support prioritizes speed without compromising on quality. Within moments of reaching out, you're connected with a seasoned technician, eager to troubleshoot your issues. 
This immediacy ensures that minor hiccups don't escalate into major setbacks, keeping your operations flowing seamlessly. No more waiting in long call queues or setting up in-person appointments – with our remote support, help is always one call away.
Geographical constraints are a thing of the past with our remote tech support. Whether you're operating from a bustling city office or a remote countryside location, our team is ready to assist. The beauty of remote support is its ability to transcend physical barriers, ensuring you get top-tier tech assistance no matter where you're based.
Expanding your business or moving offices? Our support moves with you, ensuring a consistent and reliable tech backbone wherever you go.
Entrusting an external party with access to your systems can be nerve-wracking. With our remote tech support, security is paramount. Every remote session is fortified with advanced encryption protocols, ensuring your data remains confidential and tamper-proof. 
Our technicians follow stringent protocols, ensuring they only access what's necessary to resolve your issues. Experience peace of mind knowing that while we're remotely connected, your business's integrity remains intact.
Subscribe To Our
Newsletter
Don't miss out on the latest news, updates, and exclusive offers from MicroSky. Subscribe to our newsletter and get the best of our content delivered straight to your inbox.